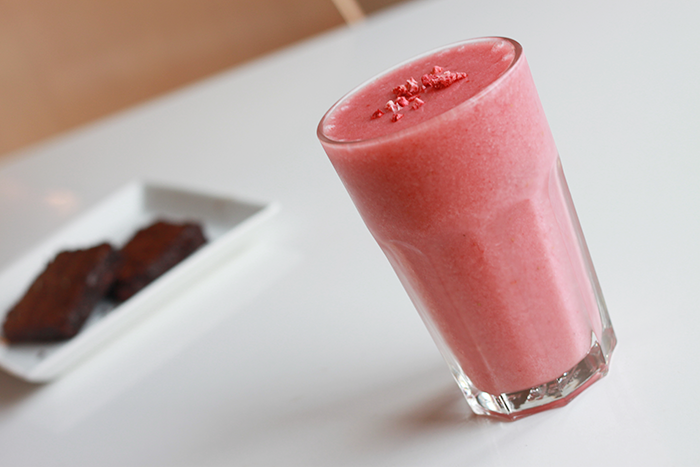 Need a refreshing and easy drink..? This is most definitely it! I tried this slushie out, and absolutely loved it! Definitely worth a try! 
Hvis du har lyst til en let og sommerlig drik, så er denne her jordbær/banan slushie helt sikkert den du skal prøve! Jeg prøvede den, og jeg elsker den!
________________________
RECIPE/OPSKRIFT:
1 cup of icecubes/kop isterninger
175g strawberries/jordbær
2 bananas/bananer
165 ml diet 7Up or Sprite/7Up eller Sprite light
Put everything in a blender, and blend until smooth. Pour into a glass, and if you want to, decorate with some freeze dried strawberries, as I did! Then, enjoy! 
Put alt i en blender, og blend indtil der ikke er flere klumper. Hæld i et glas, og hvis du har lyst, dekorer med noge frysetørrede jordbær, som jeg valgte at gøre. Dernæst, nyd din forfriskning!