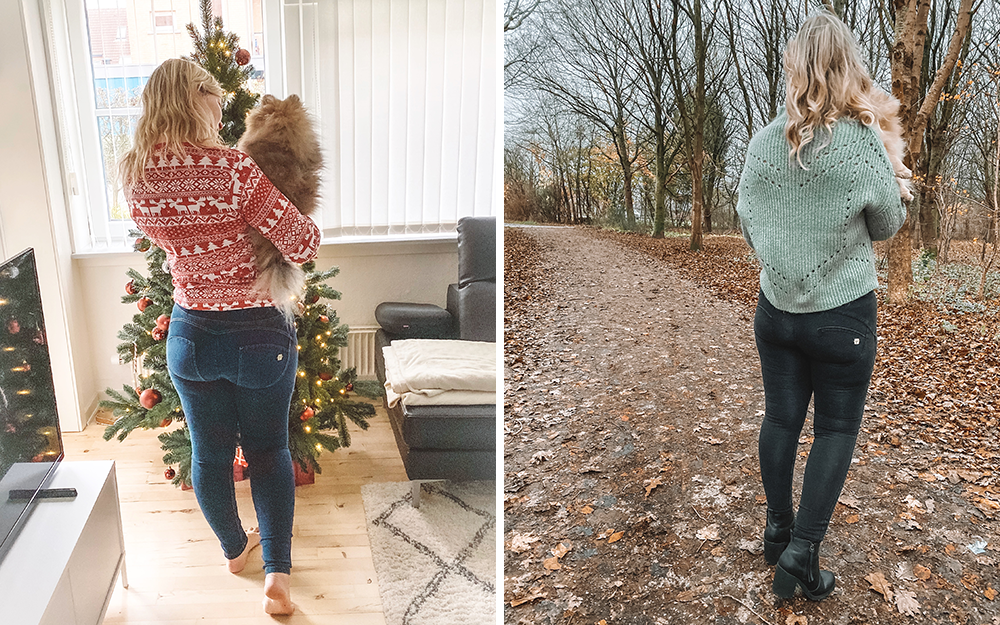 I was lucky enough to be picked out for Fitfashion's campaign "BEREALxFITFASHION"! They were in search for real people testing out some of their clothing, and so I am! I was lucky enough to get to test two pairs of Freddy Wr. Up jeans. The jeans are famous for it's bum-lifting shape and curve enhancing fabric. I chose to test both a pair of high waisted and regular waisted jeans.
Jeg var så heldig at jeg blev valgt som en del af Fitfashion's kampagne "BEREALxFITFASHION"! De søgte nogle "ægte mennesker", som kunne teste deres tøj – og det gør jeg så! Jeg valgte at teste to par af de lækre Freddy Wr. Up bukser. Bukserne er særligt kendte for deres numse-løftende effekt og det lækre stræk materiale. Jeg valgte et par højtaljede bukser og et par med "normal" talje.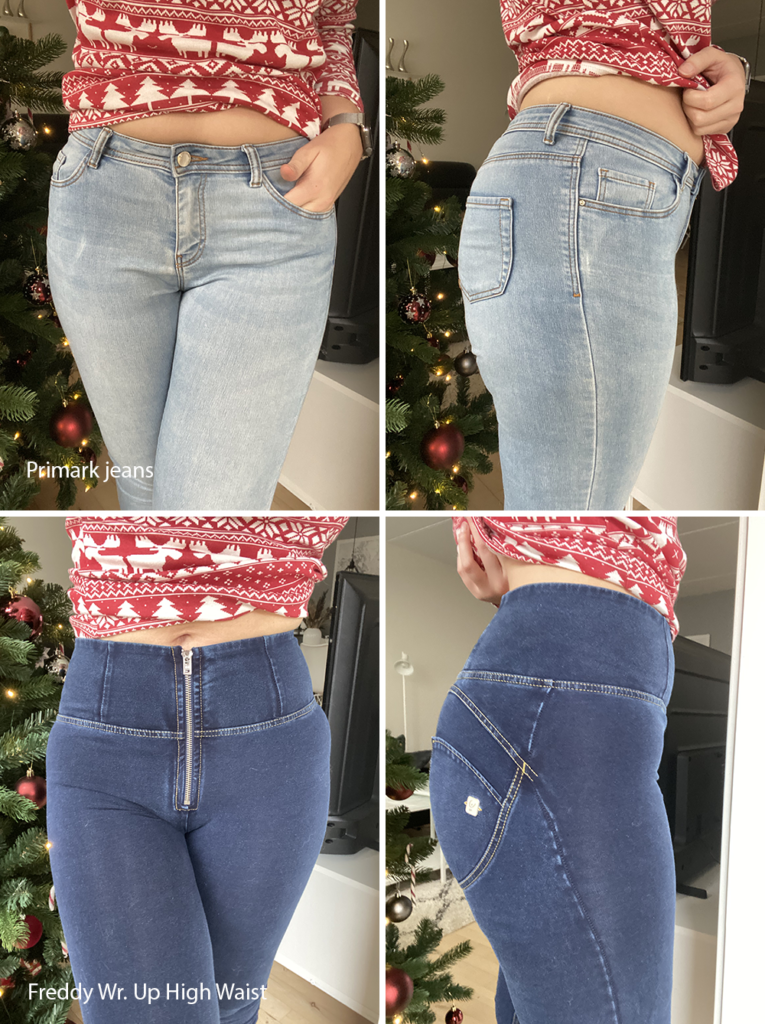 The above pants are the high waisted pair called Wr. Up High Waist Denim Blue (J0Y). These pants are with yellow seams, which I find to be a really nice touch along with the blue denim pants. The fabric is so nice and stretchy, which makes them extremely comfortable to wear. First day I wore them to work, I even told my colleague they felt like wearing a pair of nice pyjama pants! On the above photo you can see comparison photos between a pair of regular waist jeans from Primark and the Wr. Up High Waist. Bum and curve definition is so much better on the Freddy pants! They give my bum a little lift – and who doesn't want that, right? 

Bukserne ovenfor er de højtaljede bukser, som hedder Wr. Up High Waist Denim Blå (J0Y). De har en fin detalje i form af en gul syning, som giver noget definition. Stoffet på bukserne er super lækkert og meget strækbart, hvilket gør at de er virkelig dejlige at have på. Den første dag jeg havde dem på da jeg tog på arbejde, fik jeg også sagt til min kollega, at de var så dejlige at have på – at det nærmest føltes som at gå rundt i natbukser! På billedet ovenover kan I se et sammenlignings billede med de lækre Freddy bukser, sammenlignet med et par normal taljede bukser fra Primark. Freddy bukserne definerer bagdelen væsentligt bedre og giver den et lille løft – og det klager man jo som regel ikke over, vel?