My mom and I have been very creative this evening. We decorated a chocolate cake! She's going to take it with her to work, so it's kind of exciting to see what they think about it.
It's a chocolate cake with chocolate buttercream, and it's covered in fondant and the spiderweb is made with royal icing. I made a little cake by myself too, but I will show you that one tomorrow!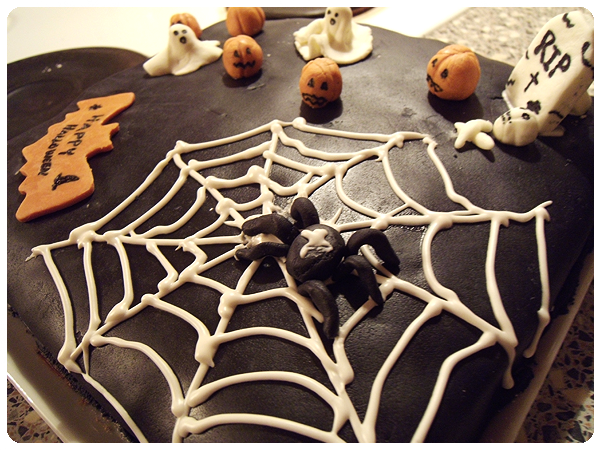 What do you think about it?