The plans were actually to go to Woodbury today – But we changed them, and ended up going shopping in Midtown Manhattan instead! I ended up using a lot of money, but I am completely satisfied with all of the items I bought. I'll show them to all of you later!
Planerne var i dag var egentlig at vi skulle have været i Woodbury – Men vi ændrede dem, og endte med at shoppe i Midtown Manhattan istedet! Jeg endte med at bruge en del penge, men jeg er rigtig tilfreds med alt jeg fik købt. Jeg skal nok vise det senere!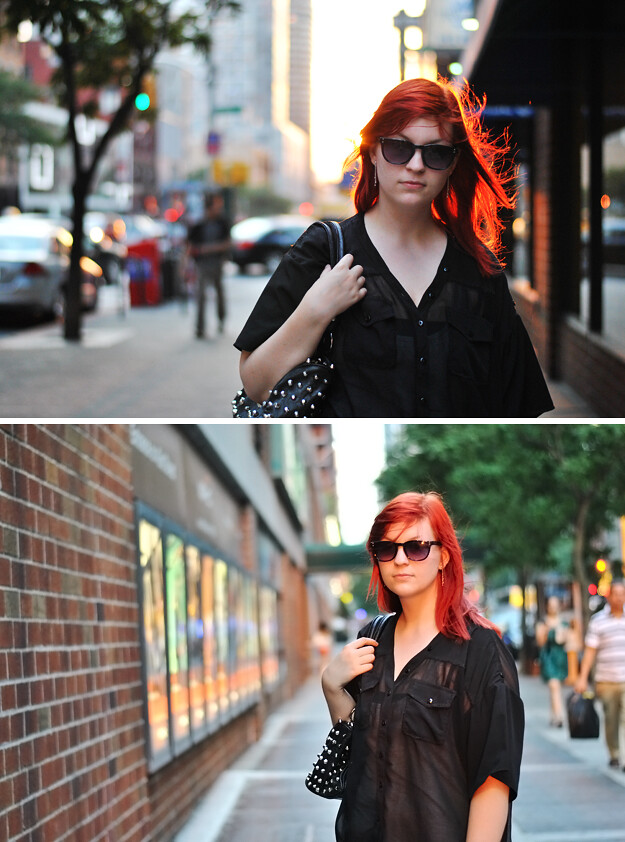 The pictures above are from a walk we took down W 42nd St to find dinner and taste the famous Pinkberry, which is frozen yogurt with toppings of your choice. It's a bit expensive, but so delicious! Besides that, we had a sub from Subway for dinner. Yummy!
Billedet ovenover er taget på en gåtur vi havde ned ad W 42nd St for at finde aftensmad og for at smage det kendte mærke af frozen yogurt, Pinkberry, hvor man kan vælge toppings til. Det er lidt dyrt, men det smager helt fantastisk! Udover det, så fik vi en god sub from Subway til aftensmad. Mums!