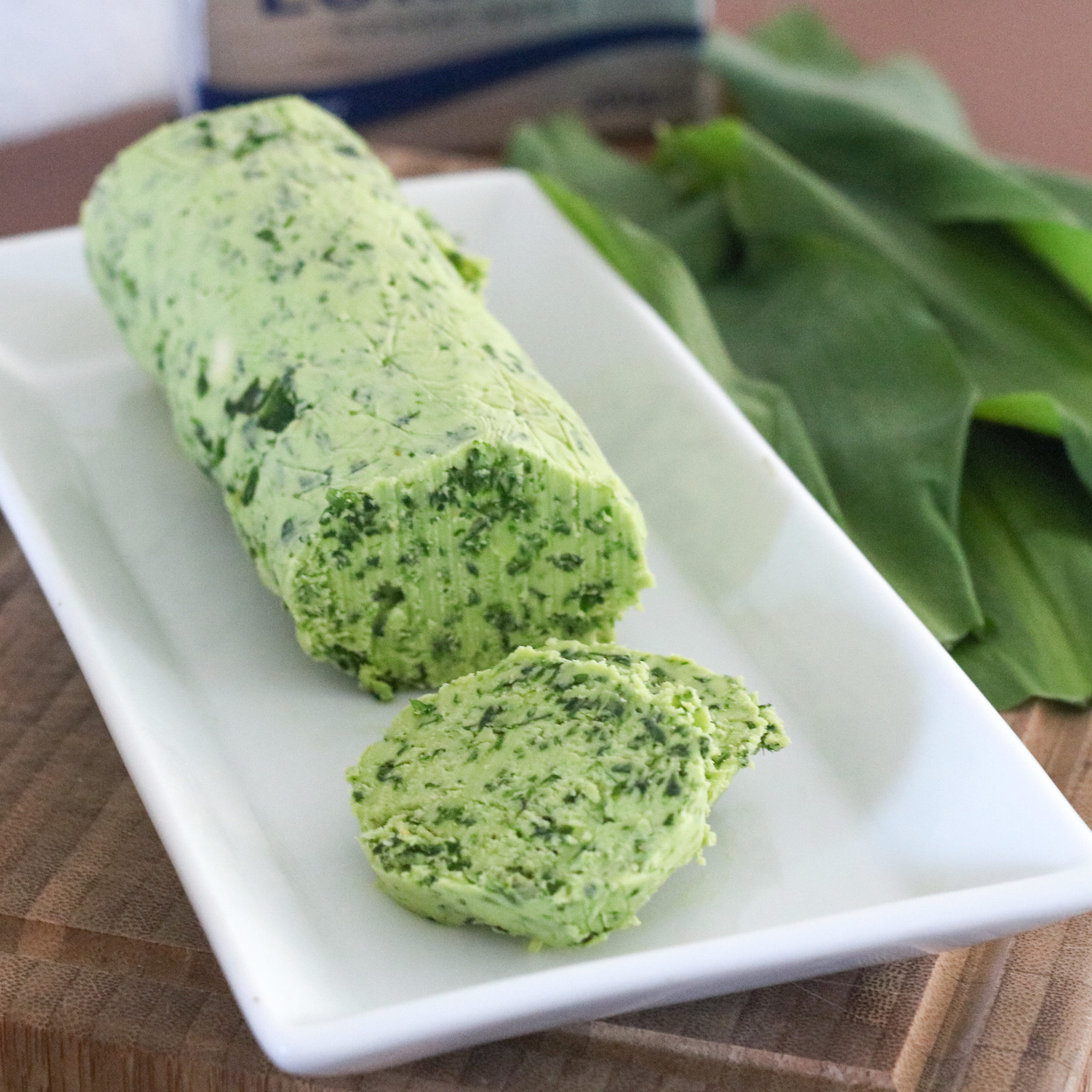 I'd been searching around for ramson in the Danish woods in my area for quite a while – but with no luck.. Until I visited my mum and went for a trip to the woods with my sister and niece. And bingo! There it was. The lovely smell of garlic and onion in the wild. Ramson everywhere. I picked two whole bags. So it was time to start making a whole of of yummy things with it. First thing I made was ramson butter – It's really good to cook your meat in or add to bread to spice it up (Use it in THIS recipe, for example).
Jeg har søgt sådan efter ramsløg i de danske skove i mit område i et stykke tid – men desværre uden held.. Lige indtil jeg besøgte min mor og tog en skovtur med min søster og niece. Og bingo! Der var den så – Den der skønne duft af hvidløg og løg midt i naturen. Ramsløg over alt. Jeg plukkede to hele poser – og så var det ellers tid til at lave en masse lækre ting med ramsløg. Det første jeg lavede var dette ramsløgssmør – Det er super lækkert at stege kød i eller komme i et lækkert krydret brød (Brug det f.eks. i DENNE opskrift på krydderbrød)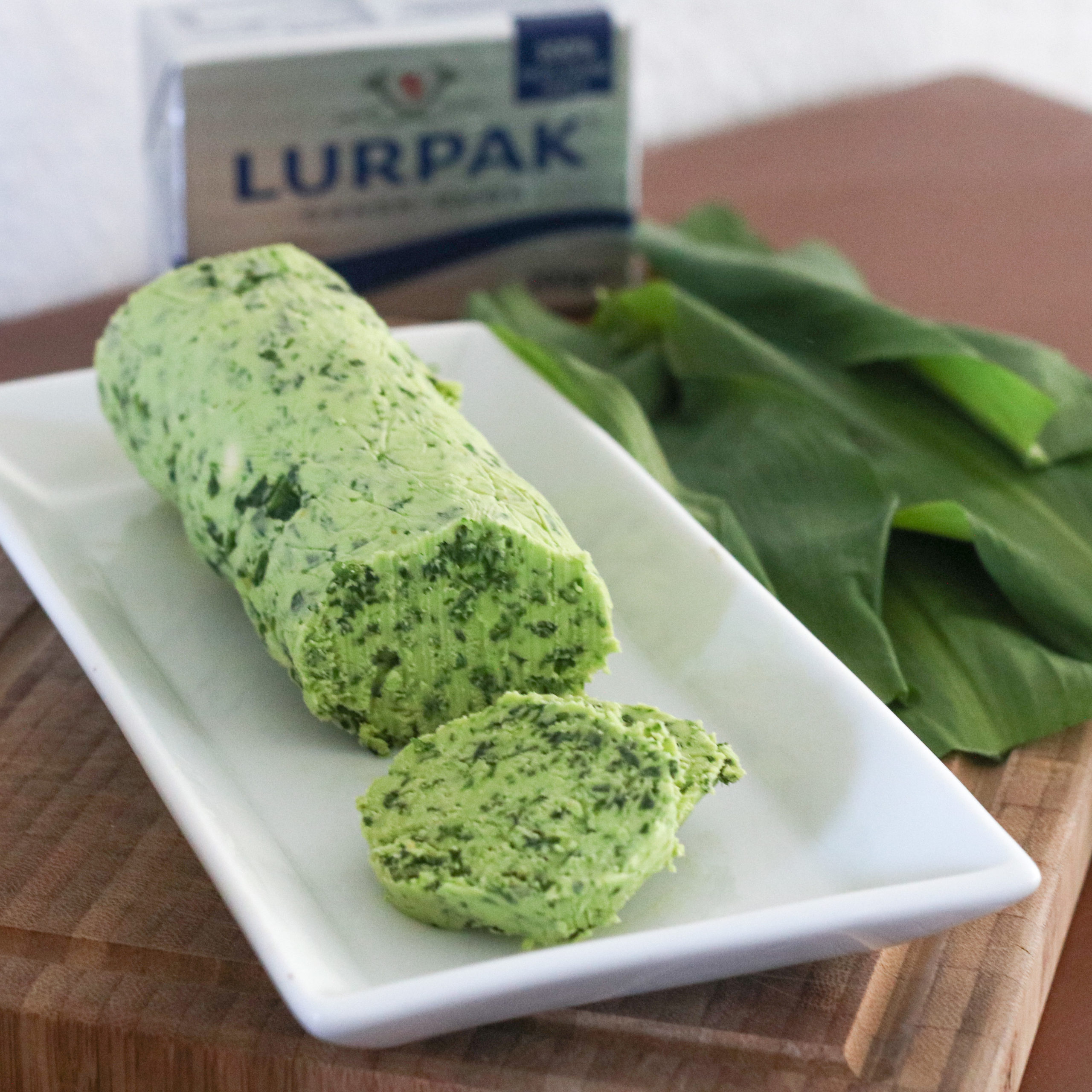 Opskrift/Recipe:
– 200g soft butter/blødt smør
– 40g ramson/ramsløg
– Pinch of coarse salt/Knivspids groft salt
1. Start by putting ramson and coarse salt into your mini chopper or food processor. Chop until it's halfened in size. // Start med at komme ramsløg og groft salt i din minihakker eller foodprocessor. Kør indtil ramsløgen er halv størrelse i hakkeren. 
2. Add the soft butter and blend until it's all a smooth mixture – It IS supposed to have nice small chunks of ramson on it. // Tilføj det bløde smør og kør på hakkeren indtil det er en god glat og flot grøn blanding. Det gør ikke noget, at der er små stykker lækker ramsløg i det smørret. 
3. Put the butter on a piece of clingfilm and roll it. Make sure it's completely close. Store in fridge. You can also freeze if you'd like and take it up whenever you need to use it. // Kom smørret på husholdningsfilm og rul det godt. Sørg for at husholdningsfilmen er lukket godt om det. Opbevar i køleskab. Smørret kan også fryses, hvis du ønsker længere holdbarhed.